Professional Electronic Repair Service Since 1978
Instruments such as guitar amplifiers, keyboards and other portable equipment may be dropped off directly at the shop - no appointment is neccessary if you arrive during the open hours listed.
You may also drop-off at any of the listed fine music store locations*:
DeLand / W Volusia
Ocala / Marion
Raymon Brothers - Direct to the Shop
— Phone: 386-736-6108
— Hours:
Mondays - On the Road - Call Me!
Tuesdays - On the Road - Call Me!
Wednesdays 9:00 AM to 6:00 PM
Thursdays 9:00 AM to 6:00 PM
Fridays 9:00 AM to 6:00 PM

Sorry - Closed for lunch 12:00PM to 1:00PM Daily
No need to call for an appointment or to verify - someone is always here to receive you during our open hours, even on holidays!!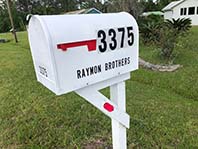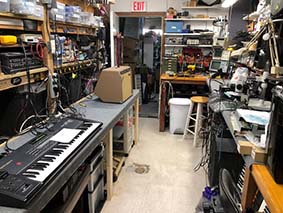 Location: 3375 Old Perkins Hwy, DeLand FL 32724
— Pickup/Delivery Day: Tuesdays
— Phone:352-732-6776
— Hours: Monday to Friday 9:00am to 6:00pm
Saturday 9:00am to 4:00pm
Sunday Closed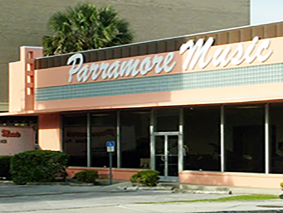 Location: 304 E. Silver Springs Blvd., Ocala, Florida 34470
*
Please NOTE: The dealers listed above (other than the shop direct!) are neither affiliated with, nor responsible for Raymon Brothers repairs, and serve only as a drop-off points for your convenience.